Peyman Etemadi, is a Canadian Residential Appraiser with a focus on a wide range of appraisal assignments that include luxury and custom built properties, appraisals for new constructions and condominium properties. As a designated member of the Appraisal Institute of Canada, Mr. Etemadi is a well-credentialed, experienced and impartial professional.
His objective and unbiased opinions of value provide assistance to those who own, manage, sell, invest or lend money on the security of "real estate".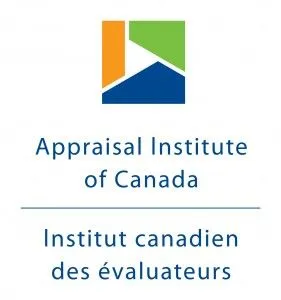 Designated members of the Appraisal Institute of Canada must pass rigorous education requirements including testing and performing a demonstration report, and show extensive residential appraising experience under a mandatory one year applied experience program under supervision of another AIC designated member, based on a strict criteria.
Founded in 1938, the Appraisal Institute of Canada is the premier real property valuation association in Canada. As a self-regulating professional organization, the Institute establishes appraisal practice standards and confers the designations Accredited Appraiser Canadian Institute (AACI) and Canadian Residential Appraiser (CRA) to members who fulfill its professional requirements. Members of Appraisal Institute of Canada must conduct their professional activities in accordance with the Appraisal Institute of Canada Code of Professional Ethics and may be subject to a peer review. Finally, CRA members are required to adhere to strict continuing education requirements to ensure they are up-to-date with the evolving "real estate" field.